Elephant Trail Moremi -- BWDAY01
Experience one of the best wilderness areas of Botswana which covers swamp and dry areas. Spend the day searching for the wide variety of wildlife and birds that this area is renowned for while absorbing the sounds and beauty of this area.
Days/Nights:
1 Day Trip (12Hrs)
Starts:
Maun (From Maun to Moremi)
Ends:
Maun (From Moremi to Maun)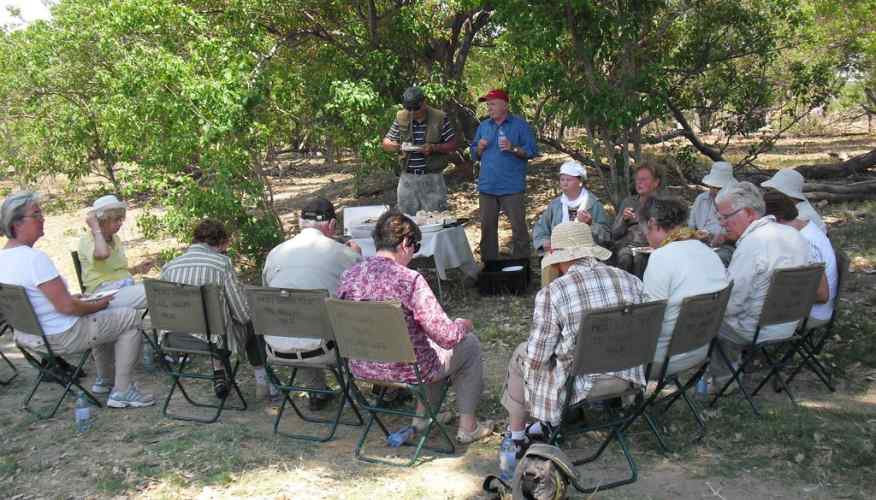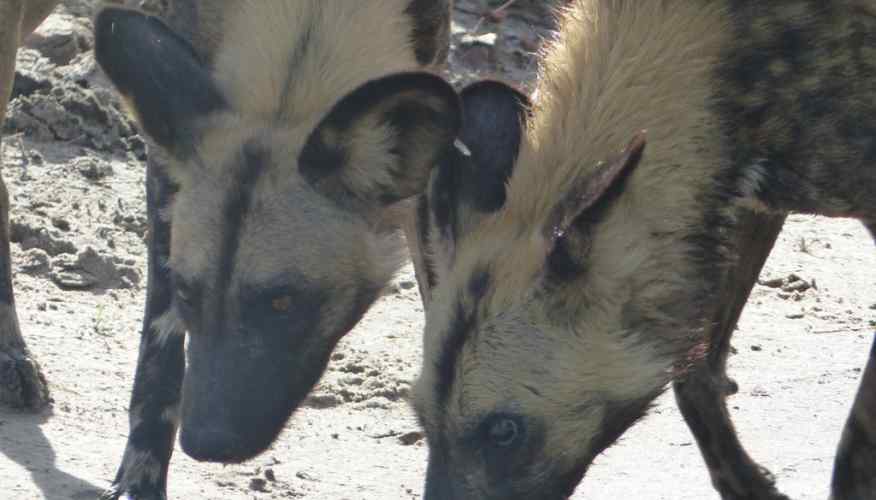 Highlights:
The prices varies depending on the number of people, we can accommodate up to 30 pax per trip each vehicle takes 8 people that also reduces the price.
Moremi Day trip
Moremi game reserve is widely considered as one of the finest wildlife reserves in Africa. It is also mostly described as one of the most beautiful wildlife reserves in Africa as it combines mopane woodland and acacia forests, floodplains and lagoons. Moremi game reserve covers one third of the Okavango delta, an area of 4,871 square kilometers on the eastern side of the wilderness. It rests on the eastern side of the Okavango Delta and was named after Chief Moremi of the Batawana Tribe. With such a wide variety of vegetation comes diverse spectrum of wild life. Huge herds of impala and tsessebe are found in the area, while in the dry season large herds of buffalo, wildebeest, elephant and zebra flock into the reserve from the Kalahari in search of food and water. The rare sitatunga and red lechwe antelope live in the papyrus banks of the waterways. Lions, cheetahs and packs of wild dogs hunt in the open grassland. The reserve is home to over 400 species of birds, including the African Fish Eagle, the Crested Crane and the Sacred Ibis.
Moremi Game Reserve is a wilderness paradise with great game viewing throughout the year and it has won an award as the best game reserve of the season 2008-2009.
---
Itinerary Includes:
Small group max 8 pax.
Park s& Reserve entry fees.
Transport in 4WD game viewing vehicle (open game viewing game drive vehicle)
Professional Guide.
Packed lunch
Game drives
2 Drinks / soft per person
Mineral water
Tea/Coffee
Hot Chocolate
Itinerary Excludes:
Air charters and airport taxes
Travel insurance
Staff gratuities (at client discretion) $10 per person per day
Game/scenic flights over the delta
Scenic helicopter
Boat cruise in world's largest inland delta (optional)
Safari Grade:
A comfortable non participation safari for only a day. Mosu Safari Tours will provide chairs with backrests, plates, forks, knifes, cooler box and a table.
Detailed Summary:
Wake up 05:00am; depart to the famous Moremi game reserve at 06:00am it takes about 1hour 30 minutes to get to the park entrance. Travelling north-east from Maun, firstly along a fine full width tar road to Shorobe, then on a wide gravel road, a veterinary control fence is encountered - locally known as the buffalo fence which is constructed to protect the flourishing cattle industry to the south from any diseases that may be carried by wildlife. Passing through the gate, a first glimpse of the reason that this is described as 4x4 country is obtained as the deep sandy track ahead is in stark contrast to the previous road. After a short distance a left hand fork in the track is taken, travelling through wildlife country of mopane and acacia woodland interspersed by areas of open grassland. We travel at a low speed on this route due to the soft churning sand and the chance of viewing wildlife. Eventually, after having travelled 99 km from Maun, the southern entrance gate of the Moremi Game Reserve Magwee is reached here nestling amongst a glade of tall Mopane trees. This is where our game drive starts.

The game drive will take us to the park's most beautiful areas e.g. third bridge, dead tree island, Xini lagoon, Bodumatau and many others where we will see vast herds of buffalos, wildebeest, dezzel of zebras, troops of baboons and many others, we will also have an opportunity to track the prides of Moremi. Moremi is also my favorite area for the leopard because of the tall trees their most favored habitat. We will also track the cheetah at Bodumatau a vast open grass land area the cheetah's most preferred habitat. When hunting cheetahs can maintain a speed of 120kms per an hour thus making them the fastest animals around. We can also take a boat cruise (optional) through the world's biggest inland delta the Okavango delta which will take us to the heronry to see lots of water birds and Forrest dwellers. We head back to the jetty to have lunch at edge of the delta.
Spend the day game viewing with our knowledgeable guides, enjoy drinks and a tasty lunch before returning to Maun. After lunch we take a slow game drive out of the park where you will see a lot of animals arriving in Maun at 1800hours.
---
---