Rhino Trail Gaborone -- BW002
A wilderness non participation camping luxury accommodation safari through Botswana nature reserves and a day visit to the Victoria Falls in Zimbabwe. Travelling across Tropic of Capricorn to Khama Rhino Sanctuary, to trek the rhinos, take a drive to Central Kalahari game reserve the region of vast open plains, salt pans and ancient river beds home to large heads of springbok and gemsbok. The unique Okavango delta by mokoro it is the great diversity of plant and animal life that makes Okavango delta so well known. The Moremi game reserve contains within its boundaries approximately twenty percent of the Okavango Delta. The myriad of rivers, lagoons, channels, and islands of enormous trees consequently support an abundance of exotic bird and mammal life. The Savuti marshlands offer year-round game viewing with incredible concentrations of wildlife; the famously feuding predators; and the infamous gangs of elephant-hunting lion. If you want to experience the marrow-curdling roar of a lion Savuti's is the place and herds of elephants in Chobe & One of the 7 wonders of the world the VICTORIA FALLS.
Days/Nights:
13 nights 14 days' small group non participatory camping and lodging safari
Camping Nights:
7 nights camping
Lodging:
6 nights lodge accommodation
Starts:
Gaborone, Botswana.
Ends:
Victoria Falls- Zimbabwe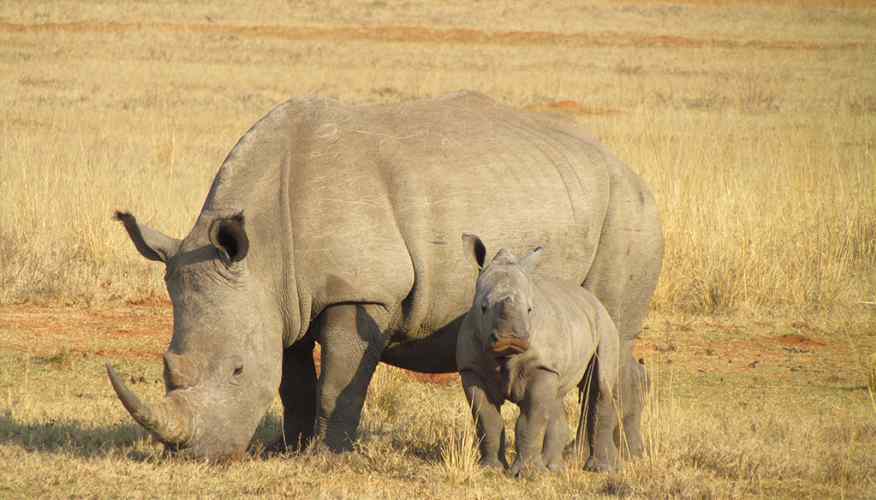 Highlights:
Gaborone- Day 1 Hotel activities / City tour.
Khama Rhino Sanctuary - 1 Day game viewing/Trek rhinos.
Central Kalahari Game Reserve - 2 Day game viewing.
Maun - City tour/Cultural village/ Scenic flight over the Delta.
Okavango Delta Mokoro rides / Nature walks.
Moremi - 2 Day game viewing / boat cruise.
Savuti - 2-day game viewing /marsh.
Chobe- game viewing / boat cruise.
Itinerary Summary:
| Day | Activity/Place |
| --- | --- |
| Day 1 | Starts from Gaborone, Botswana |
| Day 2 | Khama Rhino Sanctuary |
| Day 3 - 4 | Central Kalahari Game reserve |
| Day 5 | Maun |
| Day 6 | Okavango delta. |
| Day 7 - 8 | Moremi Game Reserve. |
| Day 9 - 10 | Savuti |
| Day 11 -12 | Kasane/ Chobe National Park |
| Day 13 | Victoria Falls -Zimbabwe |
| Day 14 | Tour Ends |
---
Itinerary Includes:
6 pax
Park & Reserve entry fees
Pick up and drop off at the airport
Use of camping equipment (comfortable bedroll,pillows)
Transport in 4WD game viewing vehicle (open game viewing vehicle, trailer)
Car Fridge
Meals: [ B x 14, L x 7, D x 7]
Jug of juice
Fruits
First aid kit
Satellite phone
Tea/coffee and hot chocolate
Professional Guide
Boat cruise in Chobe
Bottle mineral water when camping
Game drives per day
Chef
Camp assistant
mokoro activities
mokoro pooler fees
entrance fees to the delta
Transfer to Victoria falls
Lodge Accommodation in Gaborone, Khama Rhino, Maun, Kasane, Victoria Falls - Zimbabwe
Itinerary Excludes:
Scenic flight over the Okavango delta
All adventure activities in Victoria falls
Entrance fees to the falls
Staff tips
Soft drinks, beers, wines, spirits
Meals in the restaurants
Emergency evacuation
Curios
Insurance
Safari Grade:
A comfortable non participatory accommodated safari staying in chalets, hotel (6 nights), wild camping with ensuite facilities (7 nights).Mosu Safari Tours will provide a bucket shower with warm water off the fire .Mosu Safari Tours (also) provides chairs with backrests, comfortable bedroll fully equipped with linen, towel, mess tents, Tents (3x3 m bow tents), mosquito gauze on door & windows).Mosu Safari Tours camp assistant erects tents and do bedding.

NB: All our tours are non participatory, meaning we have enough staff to do the job while you sit and enjoy your holiday.
Mosu safari tours chef prepares meals in the camp.
Single tent supplement: USD55.00
Detailed Summary:
Gaborone, Khama Rhino Sanctuary, Central Kalahari Game Reserve, Maun, Okavango Delta, Moremi game Reserve, Savuti, Kasane / Chobe National Park, Victoria Falls, 13 nights 14 days Non participatory Camping and Lodging safari

DAY 1 GABORONE
Hotel accommodation [Breakfast x 1]

Arrive in Gaborone Sir Seretse Khama International Airport Off Air Botswana from Johannesburg where you will be met at the Airport by Mosu safari tours Guides. Look out for a sign board that reads; "MOSU SAFARI TOURS" The guides will take you shopping for your safari drinks then transfer you to your Hotel. You will stay for 1night on bed and breakfast basis. Lunch & Dinner (own expense). Relax in your room, read a book or a walk in the beautiful hotel surroundings, catch some beautiful birds, and before dinner is served at 7:30pm. There are numerous activities within the hotel; you could choose any of the activities provided you do not tire yourself up for the next day.
DAY 2 KHAMA RHINO SANCTUARY
Chalets [Breakfast x 1]

Departing Gaborone after breakfast we head north of the country. The drive will be relaxed with a stopover in Palapye and stretch your legs. We pass Serowe, one of the largest traditional villages in Africa. It is the birthplace of Botswana's first President, the late Sir Seretse Khama, on our way to the Khama Rhino Sanctuary. Paje and Mabeleapodi are two small picturesque villages within fifteen kilometers of the Sanctuary. This 4300hectarereserve situated on the Kalahari sandveld, has several natural waterholes sand.
Arrive in Khama rhino sanctuary around lunch and have lunch own expense. You will be ushered into your chalets by friendly staff of the sanctuary upon arrival. Freshen up and take a small siesta. Depart for your afternoon activity, which might be a game drive, or Rhino tracking. Game drives will be conducted on an open 4x4 game viewing vehicle. We recommend you do Rhino tracking, it's a beautiful experience. On game drive, you will see a variety of animals. The Sanctuary is home to other wildlife which have settled naturally or been translocated in. It is also prime habitat for white rhino, zebra, blue wildebeest, giraffe, eland, springbok, impala, gemsbok, kudu, steenbok, duiker, red hartebeest, waterbuck, warthog, leopard, ostrich, African wildcat, caracal, small spotted genet, black-backed jackal, bat-eared fox, and brown hyena. We take our first game drive around the open grassland of Malema and Serwe Pans. Return to the camp after sunset refresh and enjoy a cold drink at the bar (own expense) before dinner at 7:30. We stay 1 night here. The last guest determines time of going to bed.
DAY 3-4 CENTRAL KALAHARI GAME RESERVE
Camping [Lunch x 2, Breakfast x 2, Dinner x 2]

After breakfast we depart to central Kalahari game reserve (CKGR).Central Kalahari Game Reserve is second largest game reserve in the world it covers an area of 52 800 square kilometers. The region of vast open plains, salt pans and ancient riverbeds is home to large herds of springbok, gemsbok. Blue wildebeest, redhartbeest and the largest of all antelopes the eland. Made famous by Mark and Delia Owen in the book Cry of the Kalahari, we will camp wild here for 2 nights, during our stay here we will track the black manned lion of the Kalahari. African wild dogs, cheetahs, brown hyenas can also be found following their prey in this untamed wilderness. The black maned lion of the Kalahari has a dominant colour its adaptation is very high and therefore it can survive in harsh conditions.
The reserve has a variety of geological formations formed by changing climate over thousands of years. The Okwa River, now dry once fed the lake Makgadikgadi.
Today this ancient fossil river forms a huge and beautiful valley in the southern part of the reserve, the open grasslands that spring to life with the coming of the rains support abundant game.
DAY 5 – MAUN
Lodge Accommodation [Breakfast x 1]

Wake up and have breakfast before heading to Maun. Maun is the gateway to one of the best wildlife experiences you will ever have - a safari in the unforgettable Okavango Delta.
Maun has grown rapidly from its early days as a small, rural frontier good shopping centers town and has now spread along the wide, Thamalakane River. It now boasts, hotels and lodges as well as car and 4-wheel drive vehicle hire. However, it retains a rural atmosphere and, as befitting its role as the hub of the Delta's safari industry travelers pass through here on their way to the Okavango Delta. It is the southernmost part of the Delta and boasts a river tributary of the Okavango called the Thamalakane River. It is our home and this frontier "village" certainly puts things into perspective before travelling to the wilderness, we will be staying in a lodge for 1 night on bed & breakfast basis. Lunch & dinner at (own expense), after checking into the lodge that afternoon you can take a scenic flight over the Okavango delta from Maun Airport over the Okavango Delta. (Own expense) Keep a look out for Hippos in the waterways and Elephant and Buffalo in the shade of the trees. Observe how the water channels meander their way through the Delta in ever changing paths as this Dynamic water system evolves. The vastness of this pristine wilderness is breathtaking.
DAY 6 OKAVANGO DELTA
Camping [Lunch x 1, Breakfast x 1, Dinner x 1]

Wake up and prepare your small luggage for the mokoro overnight. Your big bags will be left in Mosu Office for safe keeping to be collected once you come from the delta. After breakfast we depart to the Okavango delta, here you will meet your local mokoro poler who will serve also as your guide. Local mokoro community guides conduct this activity but our chef comes along. When we arrive the camp assistant will put up camp under a canopy of trees, have brunch. After that is time for siesta, you can also take a swim at the delta clear waters. Tea /coffee will be served before you take a walk on the island. Travelling by mokoro is undeniably the best way to experience the Okavango delta. You explore the waterways, and take nature walks where you have the opportunity to track game and get a close-up feel of this unique environment. Here bird life is spectacular; on foot, you are able to have a much more intense experience of the bush, particularly the flora and fauna that might go unnoticed. Guides are experienced in tracking animals and are able to point out interesting sightings of various types of wildlife we camp wild in a remote campsite for 1 night.
DAY 7- 8 MOREMI XAKANAXA
Camping [Lunch x 2, Breakfast x 2, Dinner x 2]

After breakfast we return to mokoro station where we will find our vehicle waiting for us, you can do shopping for your necessities' while we pack the fresh stock for the parks, before heading to Moremi game reserve.
Moremi game reserve is widely considered as one of the finest wildlife reserve in Africa. It has a diversity of habitats combining acacia forests and mophane woodlands with floodplains' and lagoons. Here we will be camping at an exclusive campsite. Our drives will take us to the park's most beautiful areas such as third bridge, bodumatau and dead tree island game is plentiful. Sightings include elephant, buffalo, giraffe ,lion, hyena,jackal and many different antelopes including red lechwe and shy sitatunga a web-footed antelope perfectly adapted to life in the swamps .Wild dog, whose numbers are so rapidly dwindling elsewhere, are regularly sighted in the Moremi game reserve, we will camp wild for 2 nights.
DAY 9 – 10 SAVUTI
Camping [Breakfast x 2, Lunch x 2, Dinner x 2]

We depart to Savuti which is part of Chobe national park. It is called Savuti because a certain chief called sauté used to live there with his tribe Tawny eagles can be seen soaring in the sky as we go. The drive is a bit longer from Moremi to Savuti, however, the drive is much enjoyable as you will see lots of birds and animals on the way. The scenery is amazing and very African looking, with lots of umbrella thorn, acacia tortilis (Mosu in Setswana which means the name of our company) with giraffe feeding and many more including the most photographed bird, lilac breasted roller a national bird of Botswana. You will not resist from taking a picture of it, it's the most beautiful bird in Africa. We arrive in time for lunch; our exclusive camp will be put up, we wild camp for 2 nights depart for game drive at 1600hrs, to the beautiful Savuti marsh where we see vast herds of zebras and wildebeest and also have an opportunity to see pairs of koori bastards which are the heaviest flying birds. We get back to camp after sunset for a lovely dinner around the camp fire. The last guest determines time of going to bed.
An early morning tea/coffee, rusks then depart for game drive along the Savuti channel. The area looks very beautiful there are lots of tall trees along the river animals like to hang around for shade. We also drive to Savuti marsh where we have an opportunity to track the cheetah because of the vast open grassland, their mostly preferred habitat. Get back for brunch after a long drive, have a shower, launder your clothes and have a siesta. Depending on individuals, sometimes some people update their diaries. 3:30 tea/coffee depart for game drive, which will be our last game drive in Savuti. We will be back from game drive after sun set which will have been enjoyed under the baobab tree (adonsonia digitata), an indigenous tree found in Africa. It is nick named the upside down tree, because the branches look like roots when it is dry or doesn't have leafs. Get back to the camp after a lovely game drive dinner at 20.00pm. Time of going to bed is determined by the last guest.
DAY 11 – 12 CHOBE NATIONAL PARK
Lodging [Breakfast x 2]

Wake up early to take a beautiful trip to the famous Chobe national park. You will notice when we drive the vegetation changes from time to time. Along the way you get mophane woodland, acacia tortilis (Mosu). Chobe National Park is mostly dominated by the Zimbabwe teak, very good for making furniture. On the way we see lots of animals until we get to Chobe enclave which incorporates five villages. Then we enter the park, we arrive in Kasane a town just outside Chobe national park around lunch. You will be staying in a lodge for 2 nights on bed and breakfast basis (lunches and dinners at own expense).
After that siesta you may take a swim or take a rest in your room before we leave for an afternoon game drive along the Chobe River where we will see big herds of buffalos, elephants, pods of hippos, and prides of lions. Chobe is a unique park because; during dry season big herds of animals congregate along the river. You will see elephants swimming from one bank to the other, buffalos crossing to the island, get back from a beautiful game drive freshen up and have dinner- own expense. Time of going to bed is determined by the last guest.
Wake up have quick breakfast before departing for a morning game drive which is longer, you will also have an opportunity to observe the animals close. Chobe also boasts two antelopes rarely encountered elsewhere in Botswana - the puku and the Chobe bushbuck. The puku, with their shaggy orange-brown coats and V-shaped horns, can be spotted grazing the floodplains. Always on the lookout for predators, a repetitive whistle is used to warn fellow herd members. In contrast, the Chobe bushbuck is nocturnal and rarely forms groups of more than one pair. Rarely seen, this shy antelope, with its short, spiral horns relies on a sharp bark as an alarm call when threatened. Both the puku and the bushbuck have a number of predators to contend with, from lion, hyena and leopard, to African wild dog.
Get back to the lodge after a beautiful drive have brunch after that is siesta time. 15.00pm we depart for a beautiful sunset boat cruise along the Chobe river. You will see a lot of animals you will also come very close to crocodiles and pods of hippos from the boat at times we see lions from the boat you will also see big herds of buffalos. We get back to the lodge after sunset dinner is at 20.00pm at a local restaurant (own expense). Time of going to bed is determined by the last guest.
DAY 13: VICTORIA FALLS-ZIMBABWE
Lodging [Breakfast x 1]

After breakfast we depart to Zimbabwe, Victoria falls our guides will transfer you to a luxury lodge accommodation in Victoria Falls, you will be staying here for 1 night, on a bed and breakfast basis dinner at (own expense). Victoria Falls is the largest single curtain of falling water on the planet. More than twice the size of Niagara Falls, this Natural Wonder and World Heritage Site has become one of Southern Africa's top tourist destinations. This spot on the Zambezi River, the natural border between Zimbabwe and Zambia, has been described as one of the most spectacular waterfalls in the world.
The National park has rich biodiversity of fauna like elephant, hippos, giraffes, zebra antelopes and a variety of birds like klipspringers, herons, falcon and waterfowls. The stunning beauty of islands in the river upstream draws the tourists through a boat cruise The Devil's pool, another prominent tourist attraction, is a fresh water pond where swimming is accessed to the tourists.
The bridge, which was constructed across the second gorge, gives the splendid view of the falling waters. The two islands of Cataract Island and Livingstone Island divide the massive water into number of smaller streams in the upstream of the river. The Victoria Falls can be reached through Victoria Falls town in Zimbabwe as well as Livingstone town in Zambia. These two towns are well accessible through air and roads
Our adventure begins in Victoria Falls besides the fantastic viewing of the falls, the Victoria Falls Bridge and David Livingstone's Statue, the destination offers a wide range of activities:
Mosu Safari Tours does not pay for any activities in Victoria Falls and park entry fees. They are not included in the quote.
For those seeking adrenaline buzz is, bungee jumping from the Zambezi Bridge, gorge swing into the gorge, or fly across the gorge on your stomach like a flying fox, and white water rafting trips downstream in the gorge. The Zambezi is a grade 5 river, grade 6 and over are very unrunable, so the highest form of adventure.
A number of operators offer flights over the mighty falls with microlights, light aeroplanes and helicopters.
Other activities on offer are horse-riding, elephant-riding, walking with Lions, canoeing or visiting the crocodile farm. We will be staying here for 1 night.
DAY 14
Wake up and have breakfast; you will then be transferred to Victoria Falls airport for your flight to Johannesburg.
TOUR ENDS
Introduction:
For BW002=14 Days Rhino Trail Gaborone
Travel Info:
NB: Maximum of 6 people on each vehicle.
---
---